Flights to Kalkan - Getting There and Getting Around
Being a small (former Greek) coastal village, Kalkan is not served by its own airport but rather by the Dalaman International airport, 125km north along the Turquoise Coast. Dalaman International is now the 3rd largest terminal in Turkey with flights available to and from over 120 destinations, including the UK and Europe. From the UK, the flight duration is approximately 4 hours with many of the top airlines including Thomas Cook, easyJet, Jet2 and British Airways providing daily flights. A further 209km south along the coast is Antalya Airport. This provides an alternative option but be prepared for a 3-4 hour journey on arrival.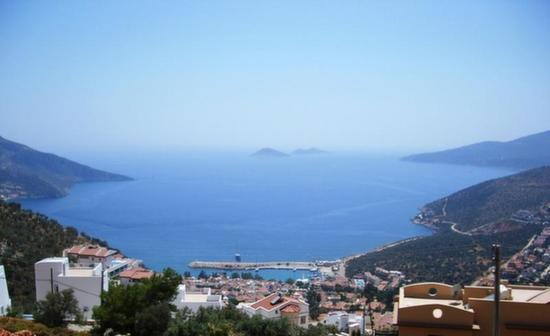 Dalaman Airport to Kalkan
Once you arrive at Dalaman you should find the journey to Kalkan an interesting and stress free experience. At approximately 79 miles there are plenty of shuttle services and taxi firms based at the airport ready to take you to your destination (with shuttle services starting at around £40/€50 per person return). The property owners you contact through the site to book your accommodation will normally be happy to arrange airport transfers for you. Be warned, because of the distance a taxi may be a costly option!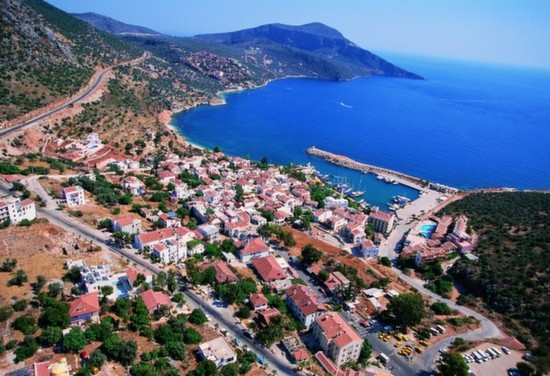 However, if you fancy being adventurous then you can hire a car from around £29/€35 per day. The journey should take you around 1.5 hours and is a pretty straight forward experience, with most of the road now dual carriageway.
Directions: Exit the airport and continue around 10kms in to Dalaman town. Once you see a set of traffic lights with a blue supermarket on your right, you need to make a right turn. Continue down this road until you reach the end and then turn right on to the D400. Stay on this road, where you will need Turkish currency (cash) as you're going to pass through the Gocek tunnel, then once through the tunnel continue straight on, following the signs to Antalya. You'll reach a major intersection at which you'll need to turn right, following the signs for Kas, but remaining on the D400. Once you reach Patara, continue straight up the hill where you eventually drive around a headland and arrive in Kalkan.
Getting Around Kalkan
Kalkan is a small and compact traditional former Greek coastal village, which is a huge part of its attraction. Getting around by foot is easy - but temperatures can be high during peak summer months, and due to its location at the foot of the Atlas Mountains, many villas and apartment buildings are situated on steep gradients in elevated positions overlooking the old town - which means plenty of steep climbs if you are not careful. If you are out of town, you would be well advised to factor in taxis for evening return trips to your holiday property.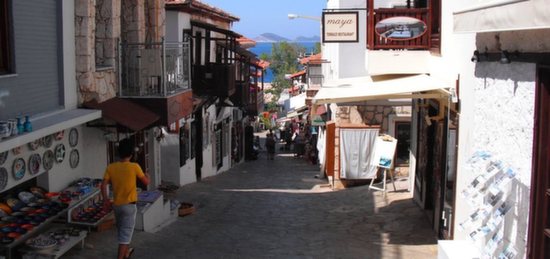 The main beach is just east of the harbour where you'll find a pebble shoreline and tantalising turquoise waters. There are plenty of beach bars and cafes in the area, as well as a plethora of unique restaurants in the old town - most of which invite dining on rooftop settings. Strolling around Kalkan old town at night is a must.
Getting around the area is easy and there are plenty of places of interest to visit within easy traveling distance. Just 20-25 minutes' drive on the breathtaking coastal road and you'll stumble across the market town of Kas, whilst Fethiye is only an hours drive away in the other direction.
Whilst the majority of places in Kalkan are within walking distance, taxis are cheap and are easy to come by if you don't feel like stretching your legs.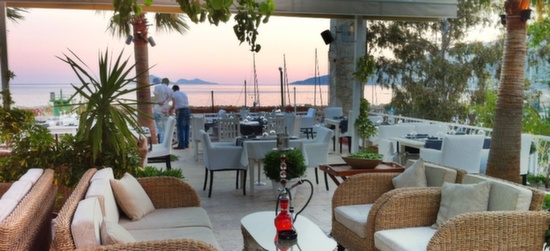 Another option is the dolmus, a minibus service covering the coastal areas of Turkey. You are never more than 20 minutes walk away from a stop. The buses run every 10 minutes on popular routes. Just 20 minutes on dolmus will take you to the ancient village of Patara where you'll find 2,000 year old ruins including a magnificent amphitheatre.
Kalkan is a town made to be enjoyed on foot - but its steep gradients and jutting hillside beauty means careful route planning is a must (especially during the summer months from late June to August).